Unlock Your Advertising Potential: Google Ads for Beginners Taught by a Former Google Employee

I'm Ben, a former Googler and founder of Rise Marketing Group. I've been helping businesses succeed with advertising over the past 15 years.
Click below to watch an intro on this latest edition!

Advertise on Google with Confidence
Over 9,000 students to date! 2 hours of straight to the point, no filler content covering the below. Click the arrow to see all sections covered.
This course can save up to thousands of dollars in potentially wasted ad spend.
I stand behind this course with a full refund within 30 days if anyone isn't 100% satisfied.

Click the down arrow to see all course videos

Learn Google Ads the RIGHT way by Watching my Screen


Google Account Creation
Including steps of what not to do, that will severely hurt performance if you do them. Google is sneaky and sometimes they guide advertisers to do things that benefit Google more than customers. 
Free $500 Coupon
Currently there is an awesome coupon, that gives $500 of FREE ad spend after spending $500

Google Search Campaigns
Including best practices for Google Search Campaigns and several settings to avoid that Google will encourage that will otherwise hurt performance. Again, Google's best interest is their business over each advertiser, and sometimes there is a misalignment and Google will suggest things that may benefit them moreso than businesses. 
Google Performance Max campaigns (new for 2022, strongly recommend!)
Google Performance Max is an AWESOME new addition to Google's advertising campaigns. This is brand new for 2022 and I recommend every client to take advantage of this. 
Google Display Campaigns including Retargeting
Create display banner ads and target your potential customers across millions of websites and apps .
Advertise on YouTube with Video Ads
YouTube is a very powerful platform for driving awareness and consideration with video ads.
Closing which will show you a live account and how I optimize
This is one of the areas I really love to share students. In this video I share my screen of a live account and how to optimize live campaigns. 

Satisfaction is Guaranteed or Money Back
Not happy, for any reason? I'll gladly offer a 100% refund within 30 days of purchase. Just email, [email protected]

However, I'm confident you'll enjoy this course and get a ton of value out of this.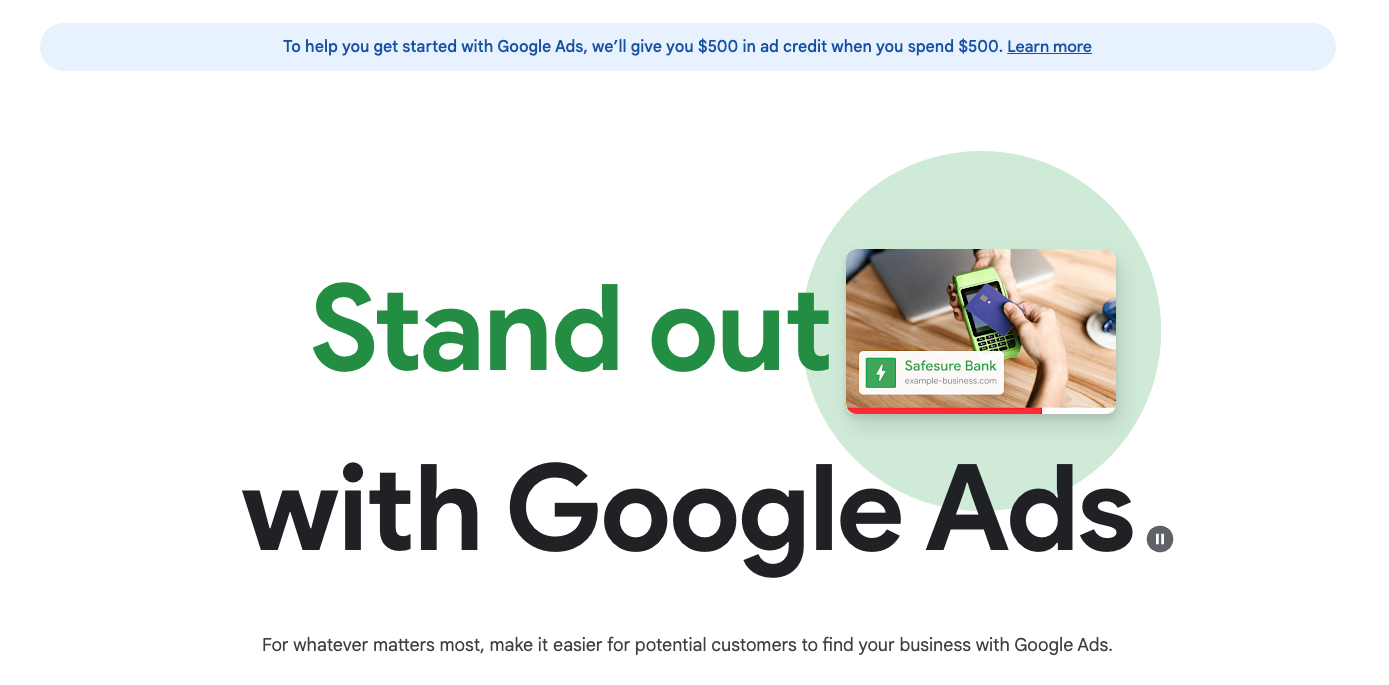 FREE $500 Google Ads Credit - after Spending $500

In this course I'll also share how to find Google Ad Coupons - currently there is a $500 coupon, which is applied after spending $500.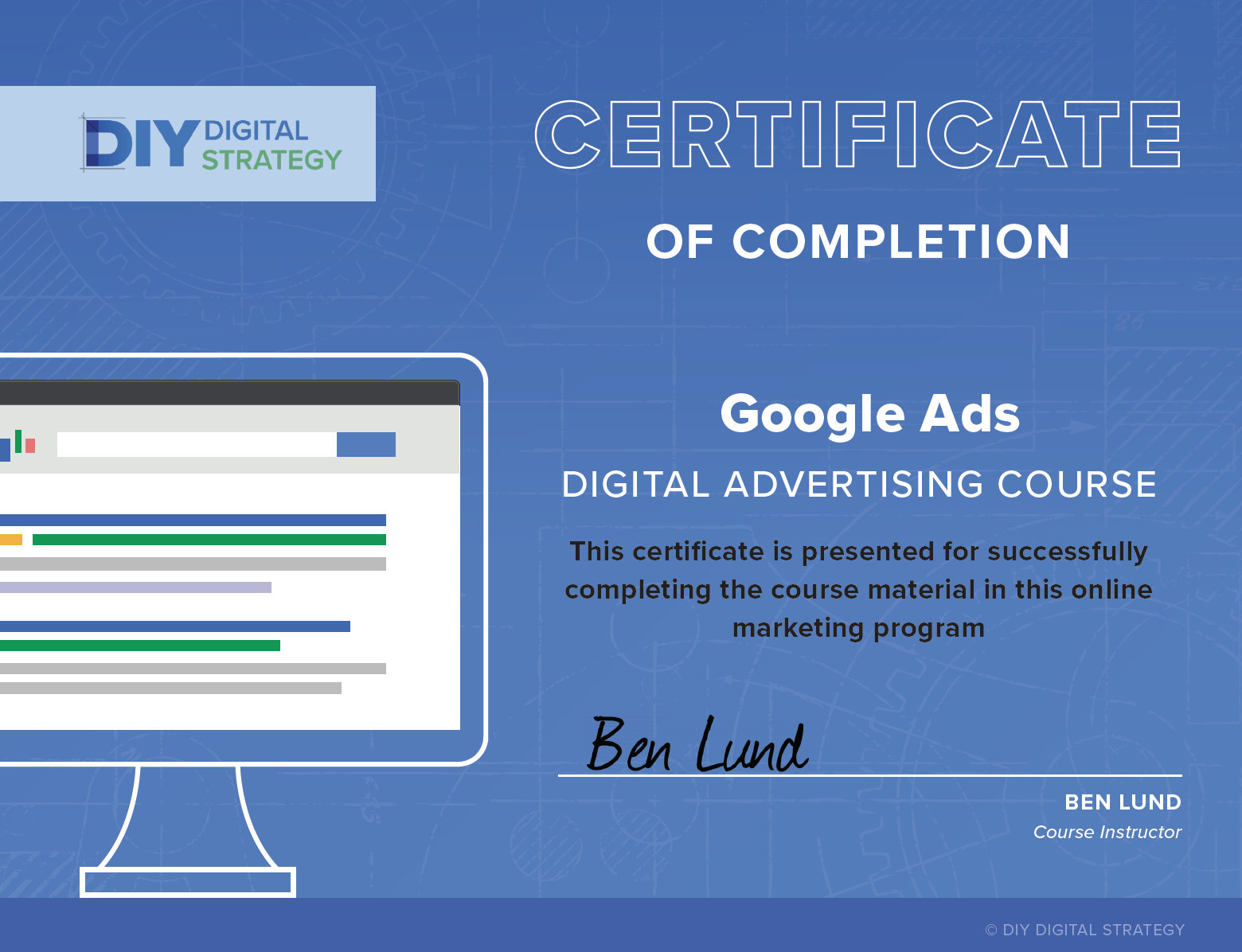 Share your Expertise with a Digital Certificate included upon request

Email [email protected] and receive your certificate upon completion.


Google Ads Course Testimonials

"Thank you for this course - I understood easily how to create and manage all of my ads and they are actually performing really well." - Tony Totov

"This course was great. One may underestimate the amount of work that goes into creating ads but after this class, I realize that it is a-lot of work. It is a very important course that if not taken, one may lose a-lot of money on ads. Recommend it 100%" - Anthony Chisha

"I felt so lost in Google Ads before I took this course, and now I feel much more prepared to speak the lingo! Thanks so much!" - Audrey Bee
"I really enjoyed this class! Thanks Ben, you did a great job." - Jess M
"Great class. With my little experience Learned a lot in this class!" - Jeroen Stam
"Very very useful guide to getting started on Googles Ads!" -
Josh Buchanan, Business Consultant
"Thank you for this course. On point and detailed. Would recommend this to my friends who want to upskill." - Michelle B. Quilo
"Hi Ben, thank you for this course - I understood easily how to create and manage all of my ads and they are actually performing really well." - Tony Totov
"I really feel now like I'm an expert of Google AdWords. It's a very useful short course, I really enjoyed my time watching it." - Abdirahman Bashir
"Amazing content! really a lot of value information." - Derk Kroezen

Be up to speed on New Campaigns that are powered by AI, including Performance Max Campaigns
In this course I share how to setup Google's latest innovation, which is a campaign designed to reach your goal (leads, orders, etc.). Just upload your assets, setup proper conversion tracking and Google will serve your ads across all relevant properties (Search, YouTube, Gmail, etc), to drive you more customers and leads.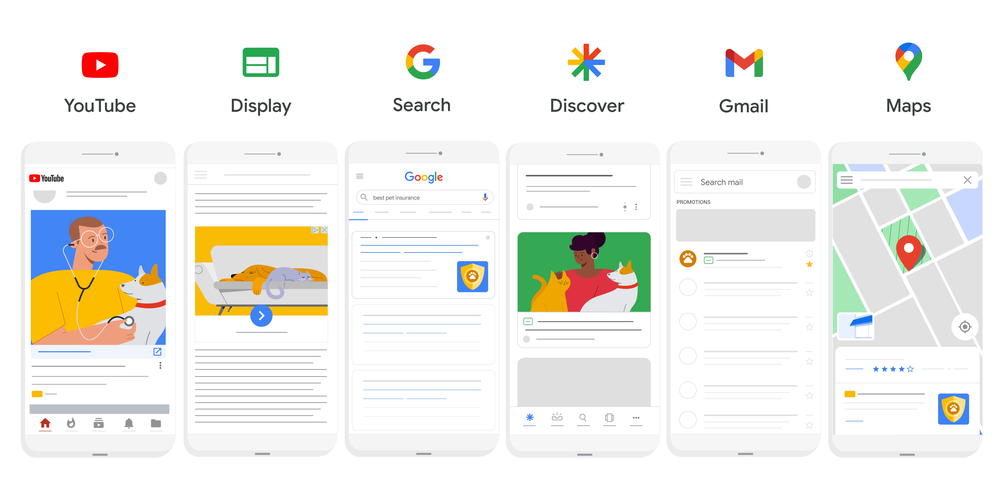 Check your inbox to confirm your subscription
Questions?

Drop a quick line, happy to answer any questions you may have on this course: [email protected]

Google Ads Course FAQ
What is the focus of this course?
This course, "Google Ads (AdWords) Course taught by Former Google Employee: $500 Ad Credit & Certificate Provided," is designed to provide comprehensive knowledge and practical skills for running effective Google Ads campaigns. Taught by a former Google employee, the course covers various aspects of Google Ads, including campaign setup, keyword research, ad creation, bidding strategies, and optimization techniques.
Who can benefit from this course?
This course is suitable for anyone interested in learning how to leverage Google Ads to promote products, services, or businesses effectively. Whether you are a marketing professional, business owner, entrepreneur, or aspiring digital marketer, this course will equip you with the knowledge and strategies to create successful Google Ads campaigns.
What will I learn from this course?
In this course, you will learn how to set up and manage Google Ads campaigns from start to finish. Key topics covered include understanding Google Ads interface, keyword research and selection, writing compelling ads, campaign and ad group structuring, bidding strategies, tracking conversions, and optimizing campaign performance.
Do I need any prior experience with Google Ads?
No prior experience with Google Ads is required to enroll in this course. It is designed to cater to beginners, providing step-by-step guidance through the various aspects of setting up and managing effective campaigns. The course starts with the basics and gradually progresses to more advanced topics, making it accessible for learners of all levels.
How long is the course?
The course duration is approximately 2 hours . It is a self-paced course, allowing you to learn at your convenience and revisit specific topics as needed.
Will I receive a certificate upon completing the course?
Yes, upon completing the course, you will receive a certificate of completion. This certificate serves as evidence of your proficiency in Google Ads and can be a valuable addition to your professional portfolio.
Is there any practical application or hands-on experience included?
Yes, the course includes practical exercises and examples to help you apply the concepts and strategies taught. You will have the opportunity to create and optimize your own Google Ads campaigns, allowing for a hands-on learning experience.
Is the $500 ad credit provided by the course included in the course fee?
The $500 ad credit mentioned in the course title is a separate offer provided by Google Ads to new advertisers. It is not included in the course fee, and the terms and conditions of the ad credit are determined by Google. The course instructor will guide you on how to redeem the ad credit, but eligibility and availability may vary.
Are there any additional resources provided with the course?
Along with the video lessons, the course provides downloadable resources, including templates, guides, and supplementary materials, to enhance your learning experience and assist you in implementing the strategies effectively.
What is the refund policy?
100% refund within 30 days if not completely satisfied.
Is there a refund policy for this course?
100% refund within 30 days if not completely satisfied.